Text:Wang Wei
Image courtesy:Fusion Art Center
Wood Character
Fusion Art Center / Beijing
2020/6/6—8/6
Zhu Jinshi's art practice is carried out primarily in the mediums of painting and installation. Over more than four decades of his career, both forms, unparadoxically parallel and mutually permeating, follow a path forward that challenges aesthetic notions and formal boundaries. The artist's emphasis on the materiality of the mediums, and his consistent use of material, undermines the conventional notions of painting and installation and the works' embedded cultural qualities beyond media experiments.
The works of art scattered throughout the garden blend in with the immediate natural environment as everyday objects. The central hall and the south hall mainly present Zhu Jinshi's works on canvas, ranging from European modernist style figurative work Umbrellaof the 1970s to the expressive works from the 80s – 90s marking the artist's early endeavor in abstraction, to the post-2000 thick paint practice familiar to most viewers, become a dotted line stringing together the works in these two rooms.
The large lumps of paint piled onto the canvas exhibit a texture that contributes to the "materialistic" quality in Zhu Jinshi's work. It is apparent that the artist wishes to highlight the agency of the "matter" and its innate and expansive characters. As the object of the canvas, the forms of the material come into contact, or even conflicts with the creator equally demonstrates subjective agency.
Should we consider Zhu Jinshi's painting practice as a process of enhancing materiality, this quality is likewise embodied in his installations. The artist presented the character Laispecifically for this exhibition, conjures various notions, including materiality, spatiality, and temporality. Lai, transformed an earlier work Untitledfrom 2016 into overlapping layers, its overflowing paint and its removal from the box and the wooden plinths leaning on the wall have invariably diminished its minimalistic imagination. Moreover, a piece of the work placed between the tiles on the roof would allow the natural elements to transform its appearance through time and space, which resonates with the texture of Zhu Jinshi's thick paintings throughout the years.
Notably, Zhu Jinshi's works exude an oriental sensibility, manifested in the lyrical titles of his artworks and engrained in the works' everyday realizations and romantic imaginations. These traditional intellectuals' qualities have been adroitly invested in the artist's passionate endeavors for formal exploration, which is presented fittingly in such an elegant Jiangnan style garden.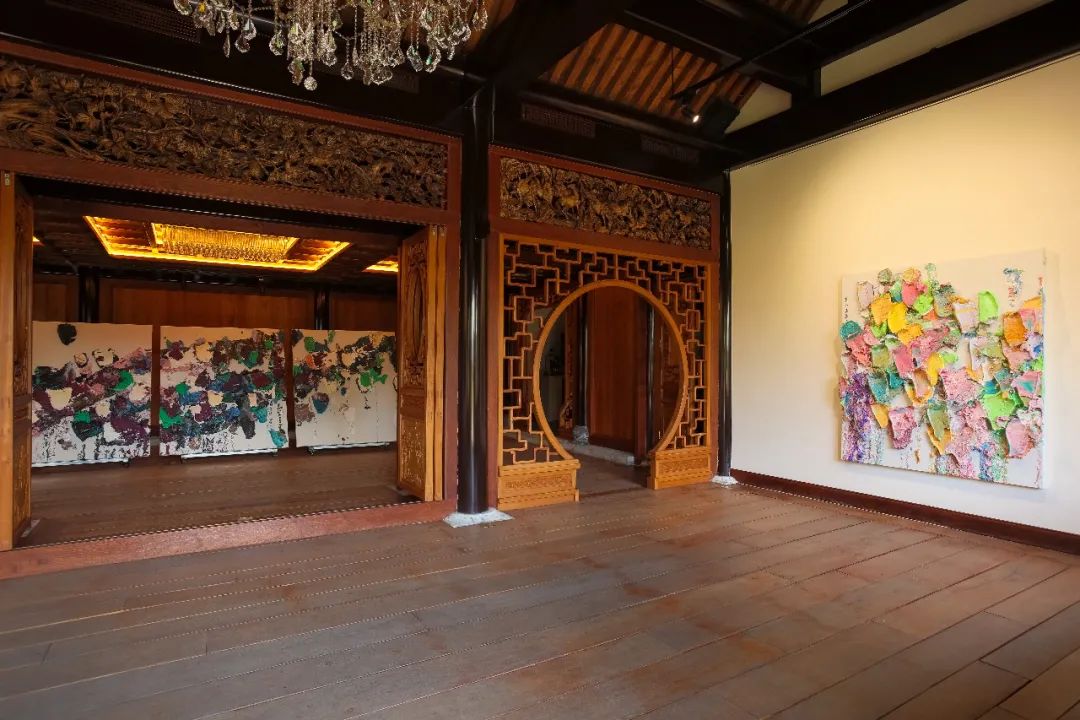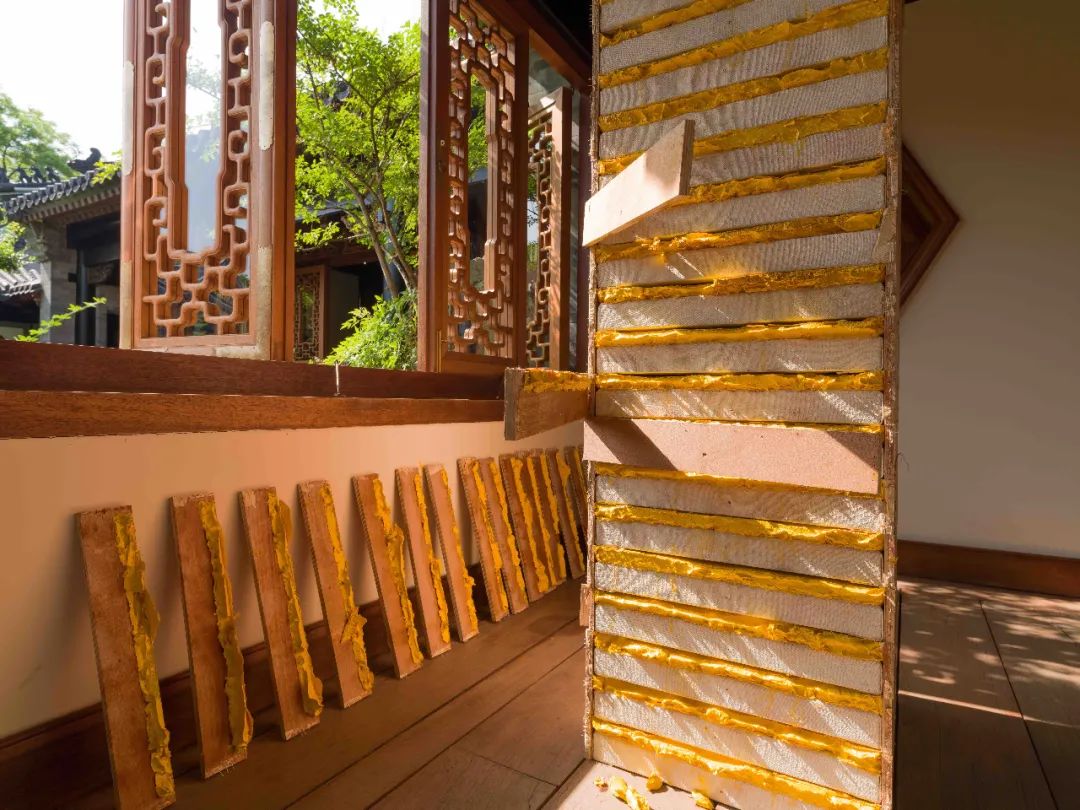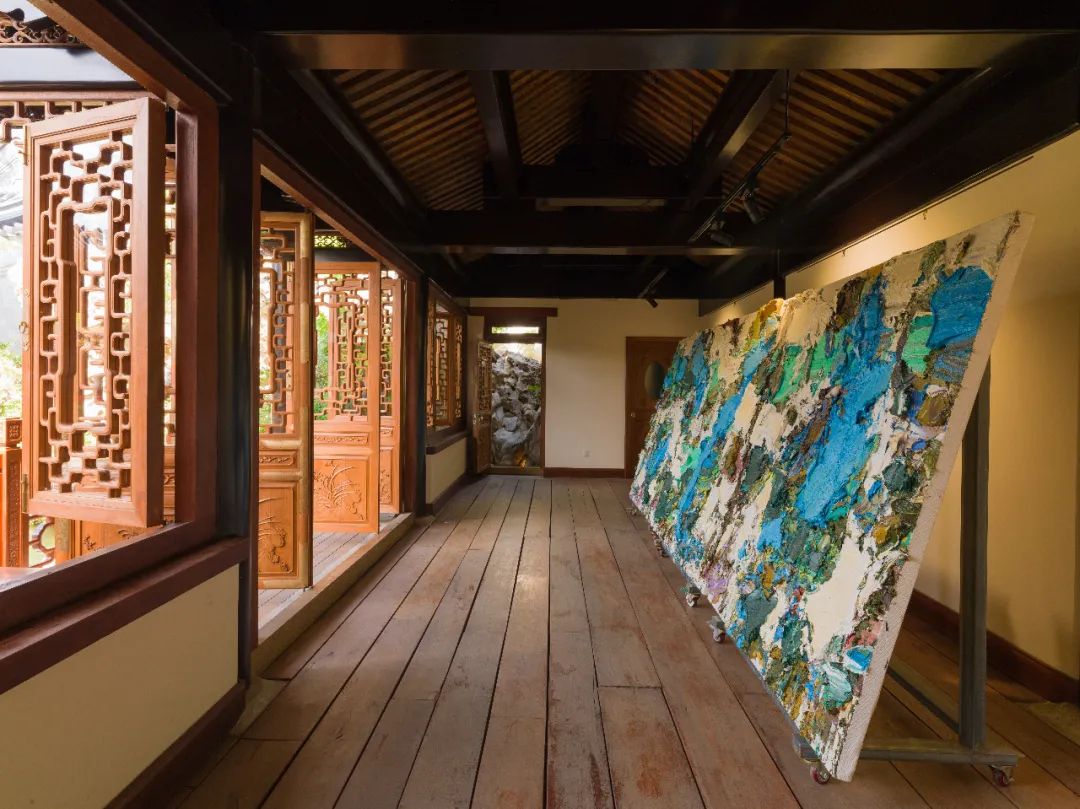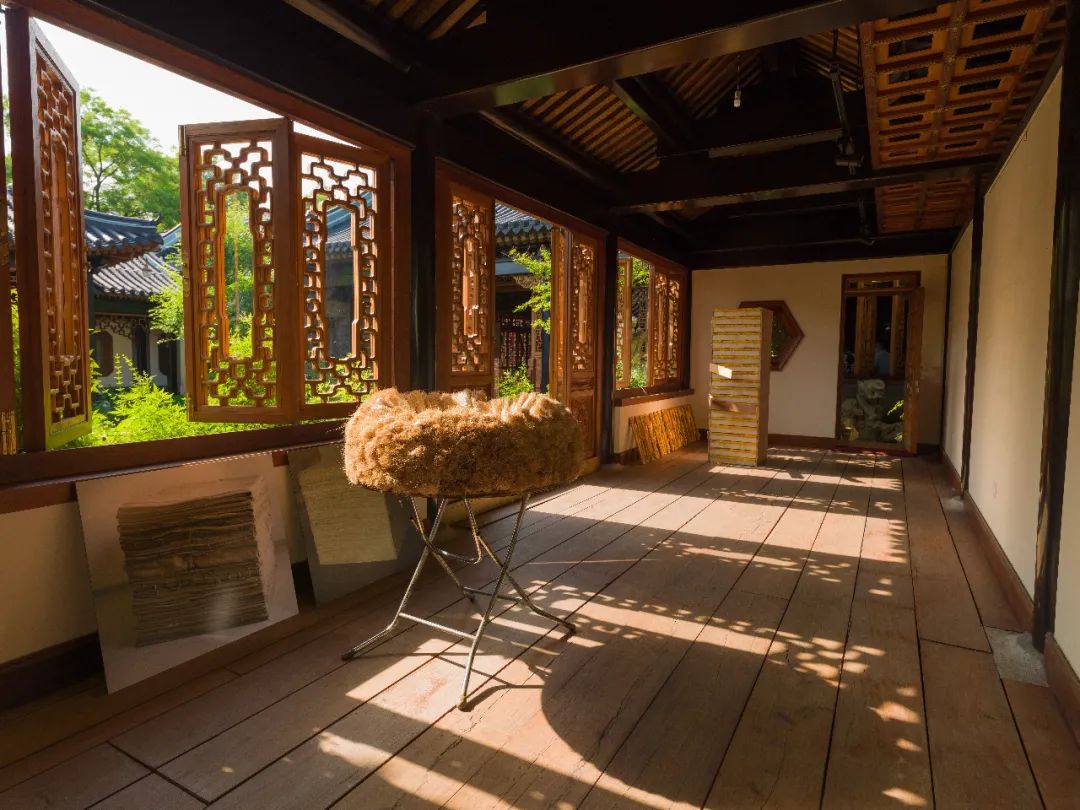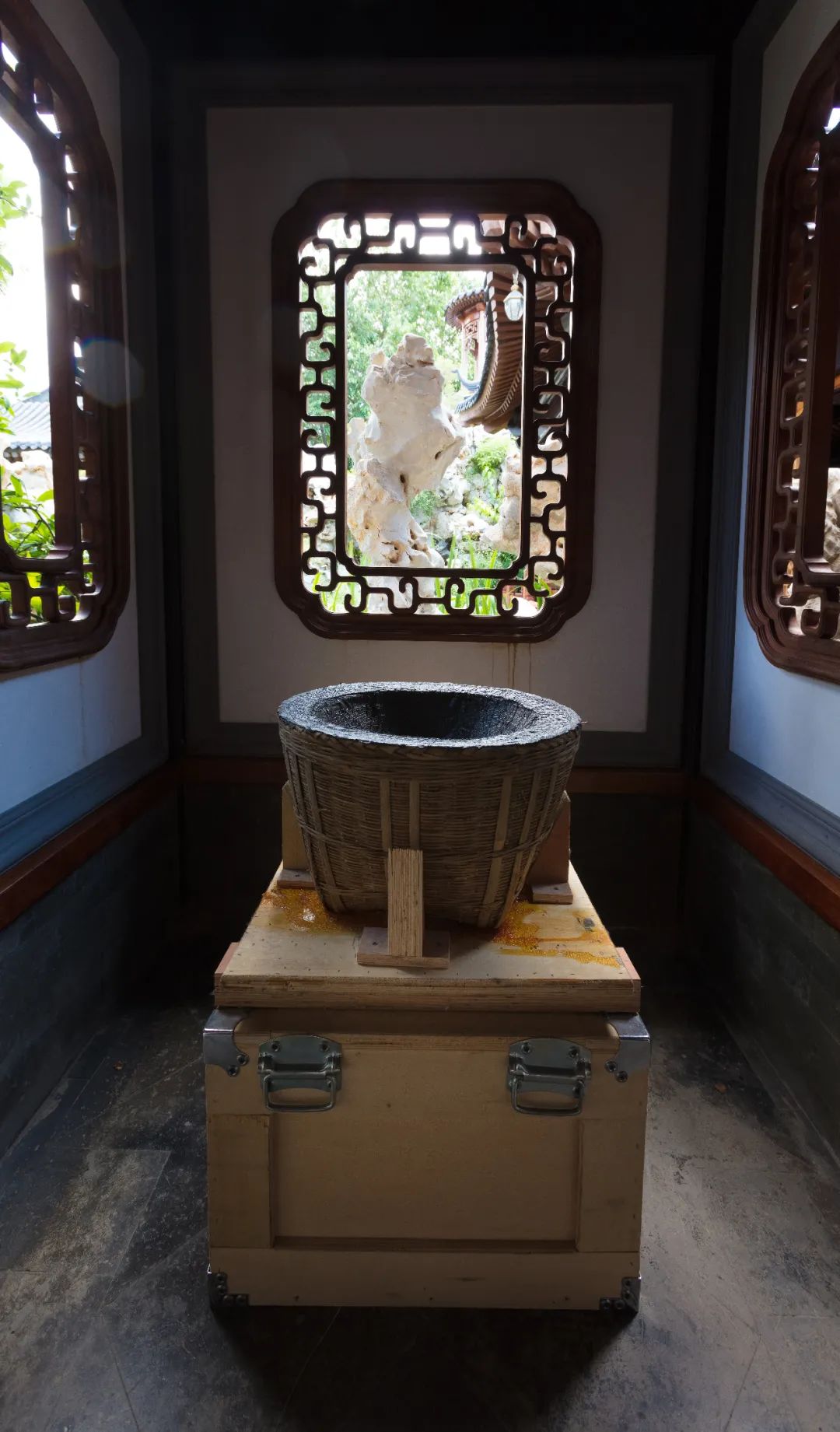 朱金石"木字"合艺术中心展览现场