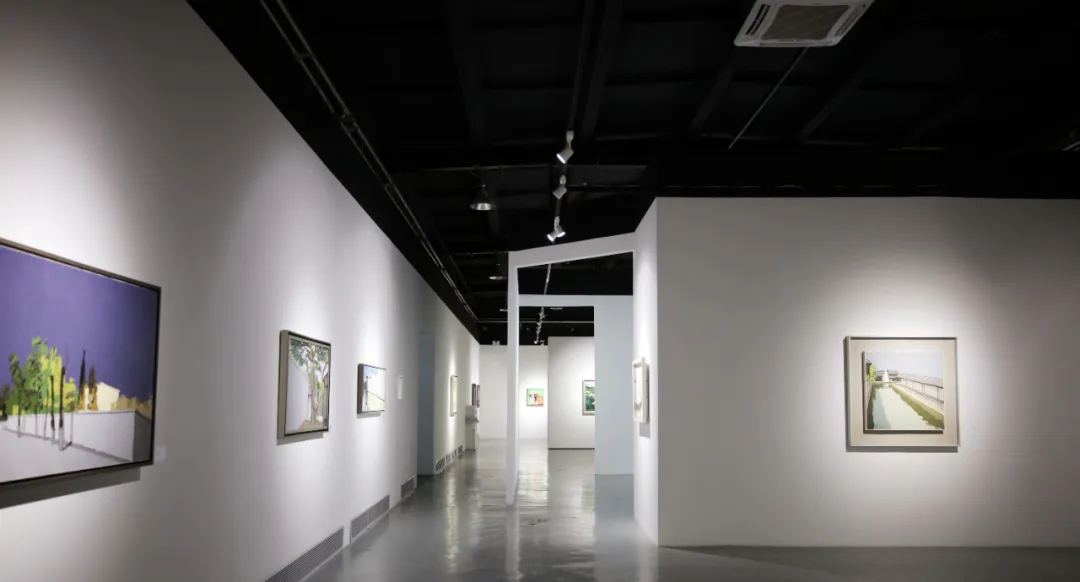 "Springtime-Hong haochang oil painting art exhibition"
798 Tour: Your Chinese Garden Series has been well-received since 2002. These paintings are often being described to possess an "Eastern or East-Asian sensitivity". What is the inspiration and motivation behind this series?
Hong Haochang: Traditional Chinese garden embodies the literati spirit. It is a real-life representation of the ideal dwelling, a living landmark of Chinese aesthetics. It possesses the kind of beauty that integrate Man into Nature. Because of its sublime yet impressive presence, Chinese garden is actually a challenging source material for painters. Eighteen years ago, I started to paint traditional Chinese garden. I was honestly under great pressure. I started from the literati gardens in Su Zhou. Then I brought in the sunlight, the air and the fresh water from Yunnan into the works, combining them with traditional Chinese aesthetics and experiences. I think this was why they were widely known and very well-received. It was not until six years ago that I suddenly realized that my Chinese garden series actually carries the vision of an idea home of the Chinese elite class.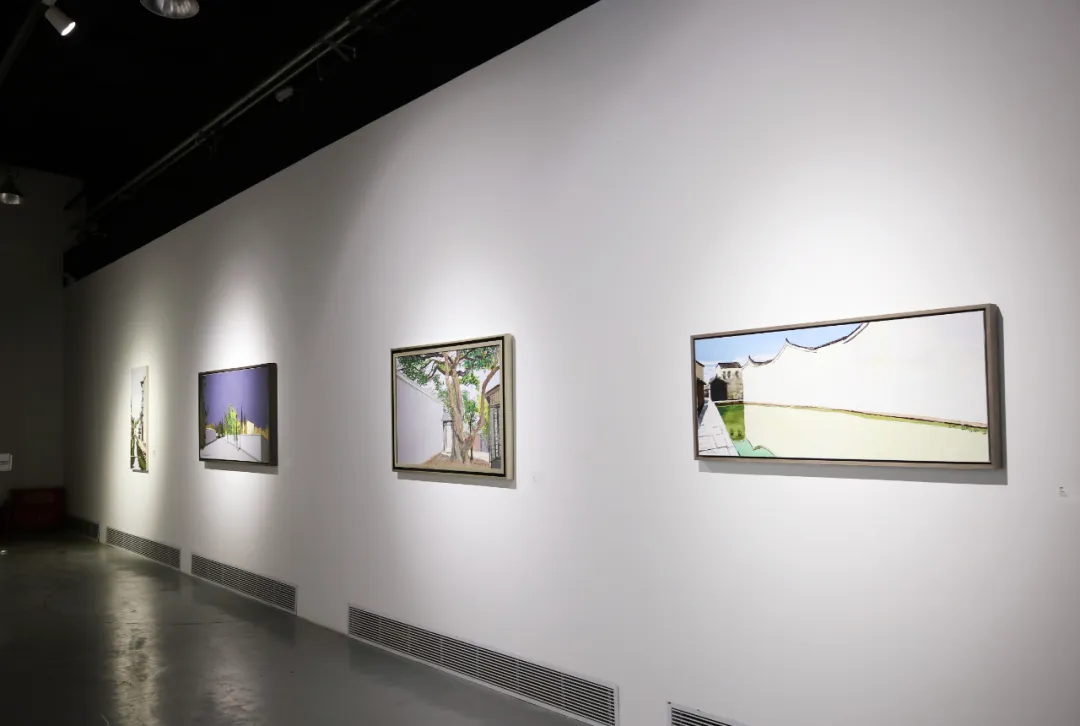 "Springtime-Hong haochang oil painting art exhibition"
I think my "Eastern or East-Asian sensitivity" came from an exhibition that I went to when I was in school. In 1998, Zhe Jiang Provincial Museum put up an exhibition of limited exquisite copies produced by Nigensha in Japan of the masterpieces in National Palace Museum, Taipei. For the first time I was standing in front of the Traveling amid Mountain and Streams (《溪山行旅图》) by Fan Kuan (范宽), I was moved in tears. I stared at it for forty minutes. The impressive achievement of Song aesthetics led my practice into the "Eastern direction". As for the East-Asian aesthetics, it is an extension from the core of Chinese aesthetics or Chinese culture in general. And I believe that only East-Asian aesthetic is capable of shaking the status quo——changing the fact that Western aesthetic has been the dominant voice of the art world. Taking a place on the stage is already a promising starting position for Chinese culture to revive and shine.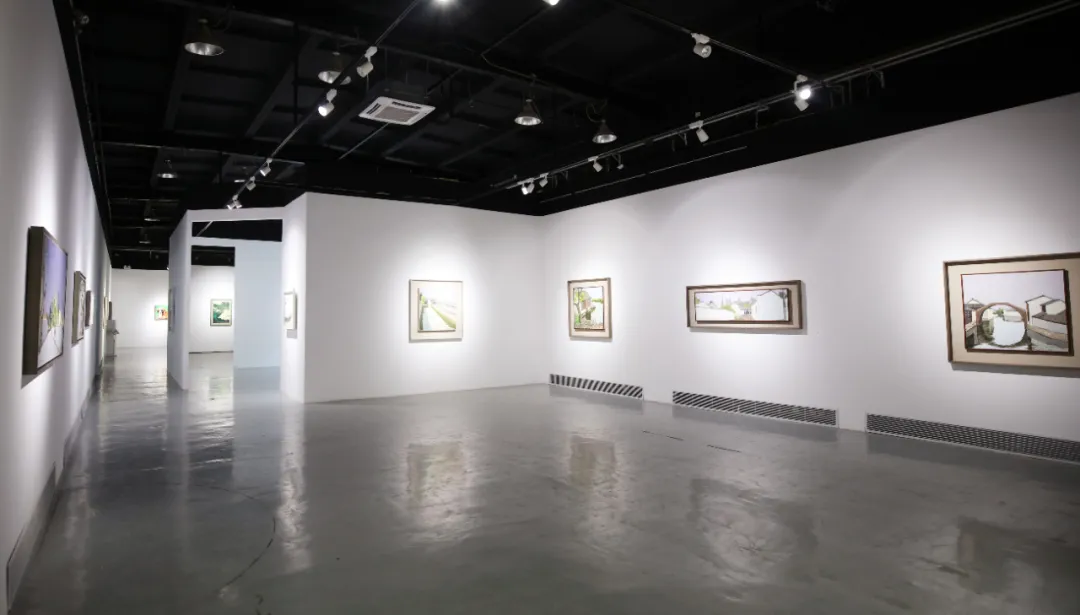 "Springtime-Hong haochang oil painting art exhibition"
798 Tour: You take a rather tight and concise approach when it comes to depiction, no matter for landscapes, figures, still life or animals. The way you substitute brushes with palate knifes has become your signature style. How does this approach came about?
Hong Haochang: Most of ancient Chinese figures believe in "less is more" and that "the greatest truth is always a simple one". This is the wisdom imbedded in Eastern culture. I felt a sense of destiny when I switched to palate knife. In 2003 during the SARS outbreak, I was out of the good-quality paints and left with tricky reds and purples. I didn't want to bother others with the bad-quality paints, nor did I want to just throw them away. So I covered a hundred or so large-scale canvases using big palate knife and these leftover paints, just to experiment. But when I saw these surfaces standing together in my studio, I suddenly felt the sense of strength and tranquility that I had always been looking for. At that exact moment I decided to throw away all of my brushes.
In the first few years when I started to use only palate knife to paint, the works were wild and aggressive. Later they became softer and more gentle. Now I even paint classical figure paintings with palate knife. I feel like I can use this very tool to explore the stream of Chinese painting history.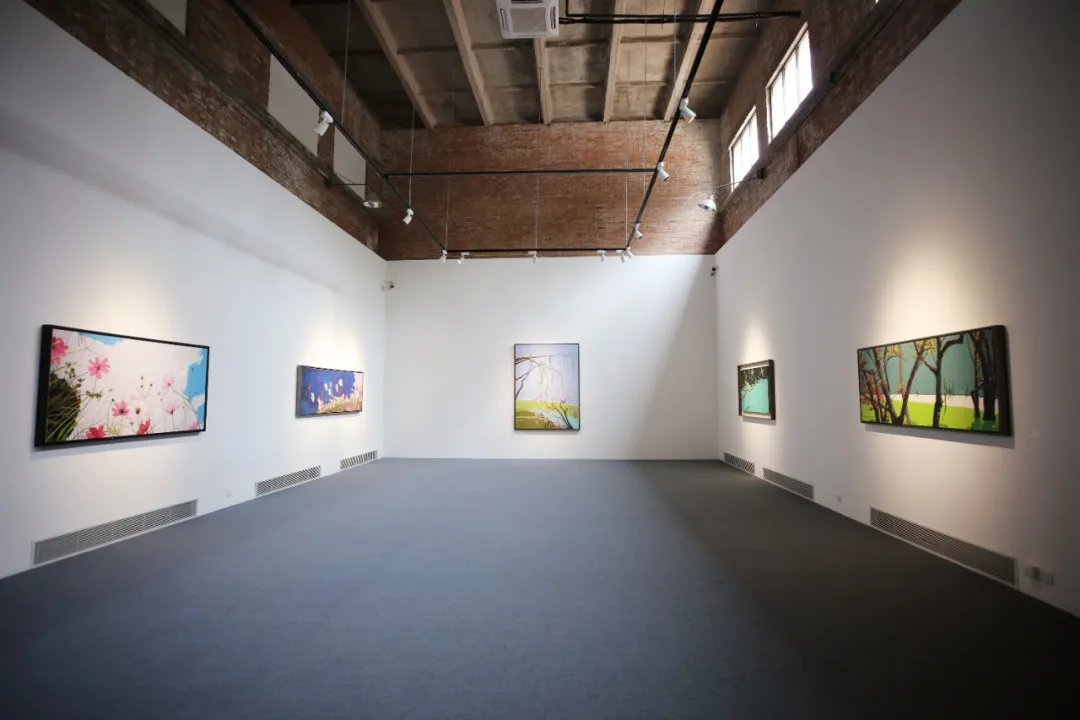 "Springtime-Hong haochang oil painting art exhibition"